Apple MacBook, MacBook Pro, Mac Mini & iMac Repair
There is no doubt that Apple's line of MacBook laptops and iMac desktop computers are unique, and in many ways different to the various PC computers that run Windows and Linux. However, they are also similar in many ways, in particularly with regards to their hardware and the components they are built with. Apple uses the same processors, video chips, hard drives and other replaceble parts as all PC manufacturers. It is a little known-fact that there is no such thing as an Apple hard drive for instance, this most delicate of components is made by manufacturers such as Hitachi or Seagate - the same drives you will find in Dell or HP PCs and notebooks.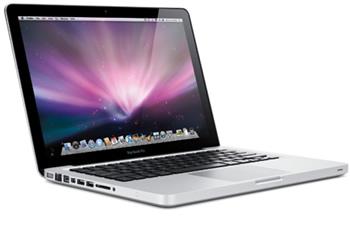 Of course the Mac operating system and architecture differs from PCs, but the most common problems remain the same, and ExpatTech can help you out with your G3, G4, iBook, PowerBook, MacBook or MacBook Pro, iMac or Mac Mini
The most common issues are hard drive failures, memory failure, broken LCD screen or display, problems with the ventilator or fan, and ExpatTech has experience with repairing all of these in Apple Macintosh computers. We also have access to very detailed disassembly guides for virtually all Mac notebook and iMac computers, and using these can fix common problems on iBooks and MacBooks such as broken hinges and other vital parts.
We are also thoroughly familiar with the Mac OSX operating system and environment to allow for troubleshooting a wide range of issues. In the event of a hard drive failure, or corruption in your OSX we can reinstall your system for you. We can install either legacy versions such as OSX 10.4 Tiger, OSX 10.5 Leopard, OSX 10.6 Snow Leopard, OSX 10.7 Lion, and get your older Mac notebook or iMac up and running again. For more modern MacBooks and iMacs we can install either OSX 10.8 Mountain Lion or OSX 10.9 Mavericks, and with your Apple ID update these to the latest OSX 10.10 Yosemite if required.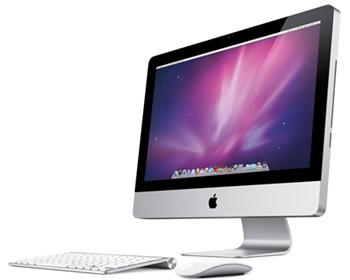 While not an official Apple service centre, ExpatTech can service or repair your Apple computer in Budapest with the same components that Apple service centres use. We can source original Apple components from the UK or USA, or if you want to save money we can get third party compatible replacement components.
Apple Mac Motherboard Repairs
We do not do motherboard repairs on Macs directly, but we have a partner who has the specialist equipment to repair the delicate circuitry on Apple Mac motherboards. We will co-ordinate everything on your behalf and keep you informed of the progress of the repair.
Upgrading your Mac
The two main components that are upgradeable in Macs, as in most PCs, are the system memory (RAM) and the hard drive. We have vast experience in upgrading both of these components, and can recommend the right amount of RAM for your needs and also the right size of hard drive. Both of these are common parts made by several manufacturers - there is no such thing as Apple RAM or an Apple hard drive, so don't pay the extra premium charged at Apple stores for these generic components - come to ExpatTech!
Prices are always changing, as is the selection, but to give you an indication, here are some current prices for higher capacity hard drives for MacBooks and MacBook Pros.
320GB - 13,000 HUF
500GB - 14,000 HUF
750GB - 17,000 HUF
1 TB - 18,000 HUF
These drives are also the size (2.5 inch) that fits into Mac Mini desktop computers. iMacs use the 3.5 inch size, and these are generally cheaper - for instance a 1TB drive is available for as little as 26,000ft.